Back
FMCG Promo Pulse: Jan - Jun 2019 vs 2018
1 June 2019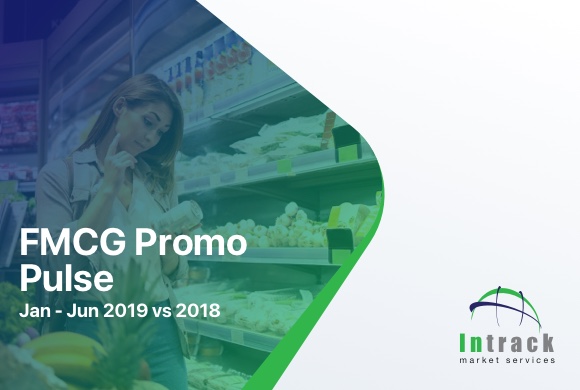 A Shifting Promotional Landscape
In a climate where promotional efficacy is more scrutinized than ever, the landscape is undergoing seismic shifts. Mailers are down 2%, newspapers have plummeted 11%, with Health & Beauty in Mailers as the lone holdout against the tide. Pharmacies, however, emerge as the dark horse, recording promotional growth in the first half of 2019—a sharp contrast to the dismal figures posted by Hypermarkets and Supermarkets, the latter nosediving by an alarming 28% in newspaper promos.
Strategy Unplugged: Retailers Bet on Different Horses
In the retail coliseum, Tesco breaks from the pack by doubling down on mailers over newspapers, signaling a calculated risk that deviates from the playbook. On the flip side, TF Value Mart defies convention by upping the ante on both mediums—a bullish move that could be a harbinger of a wider strategic shift. With Average Basket Price dialing down, it's evident that these strategies are not only reshaping retailer campaigns but are also recalibrating consumer spending metrics.
Niche Markets Take the Spotlight
When it comes to sector-specific maneuvers, the narrative takes an unexpected turn. Forget Fruits & Vegetables—the real action is in the Cosmetics, Hair Conditioner, and Hand & Body Lotion sectors, boasting mailer-feature growth rates of 15%-31% YoY. As this unfolds, heavyweight suppliers like Nestle, Unilever, and P&G are pulling back on newspapers, with declines hitting between 7% to 16%. Make no mistake, the promotional terrain is anything but static, offering a mix of challenges and windfalls for those agile enough to adapt.
Don't Miss the Full Analysis
Download the complete report and arm yourself with the intelligence you need to stay ahead of the curve.
Don't miss your opportunity to gain a competitive edge.
Find out more