Back
Hargapedia Insights: Favourite Retailers, Category & Brands
1 Aug 2019
Who are Hargapedia Users?
Understanding consumer behavior is pivotal for any business, and Hargapedia takes it a notch higher by presenting detailed demographics of its users. A striking observation is the majority of Malay users being parents, while Chinese female users display a balanced distribution across different life stages—single, married with children, and married without children. This data is invaluable for retailers and brands aiming to tailor their offerings to specific demographic segments.
Favourite Retailers and Brands
When it comes to favorite retailers, Tesco appears to be the most favored among married females, while Mydin and AEON have distinct popularity among Malay and Chinese consumers, respectively. The analysis goes beyond just retailers to delve into preferred brands, revealing the top choices in baby products, food, and household items. Such insights allow brands to understand where they stand in consumer preferences, enabling them to strategize more effectively.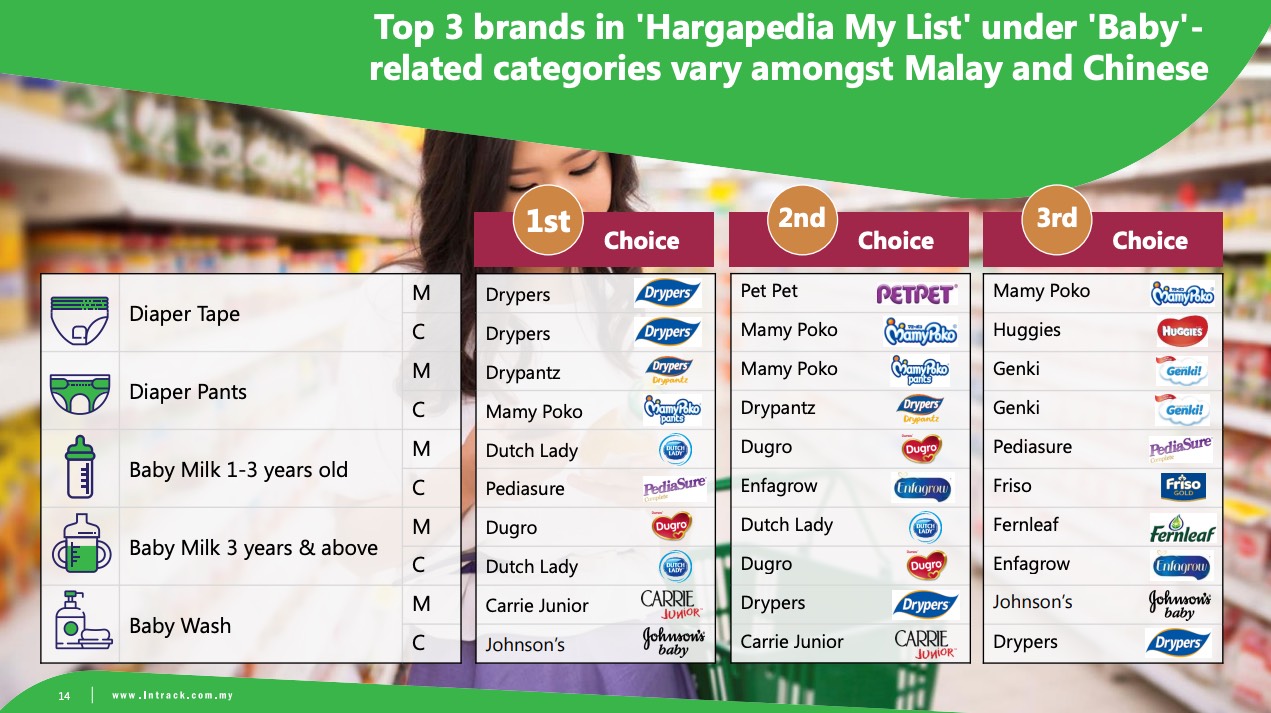 Consumer Preferences in Categories and Keywords
The report also casts light on the most frequently searched keywords and saved categories by Hargapedia users. It's noteworthy that 8 out of the top 20 searched keywords relate to baby products. Moreover, distinct preferences emerge in the types of products saved by different demographic groups. For example, Malays tend to look for fresh vegetables, while Chinese users show a preference for coffee and toilet rolls. This information provides an invaluable roadmap for product placement and inventory management for retailers.
Discover Actionable Insights for Your Business
Don't miss out on invaluable data that can shape your marketing strategies and customer outreach. Download the Hargapedia August 2019 Insight Report now to unlock a treasure trove of consumer behavior insights.
Find out more