Back
Malaysia's Rice Market: Price Shifts from Jan 2022 to July 2023
21 Sep 2023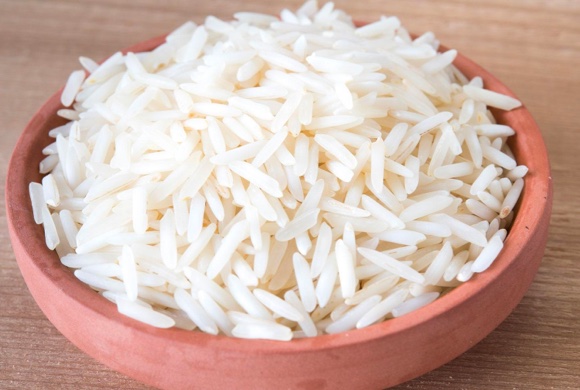 Bernas Announces Rice Price Hike
Recent announcements by Padiberas Nasional Bhd (Bernas) have highlighted a 36% spike in the selling price of imported white rice, from RM2,350 per tonne to RM3,200 per tonne, effective 1st September.
The price spikes were influenced by several external factors, such as climate change, weakening foreign exchange rates, and India's recent decision to ban the export of white rice.
In light of these developments, let's analyse the promotional pricing trends of rice products in the Malaysian market over the past 18 months.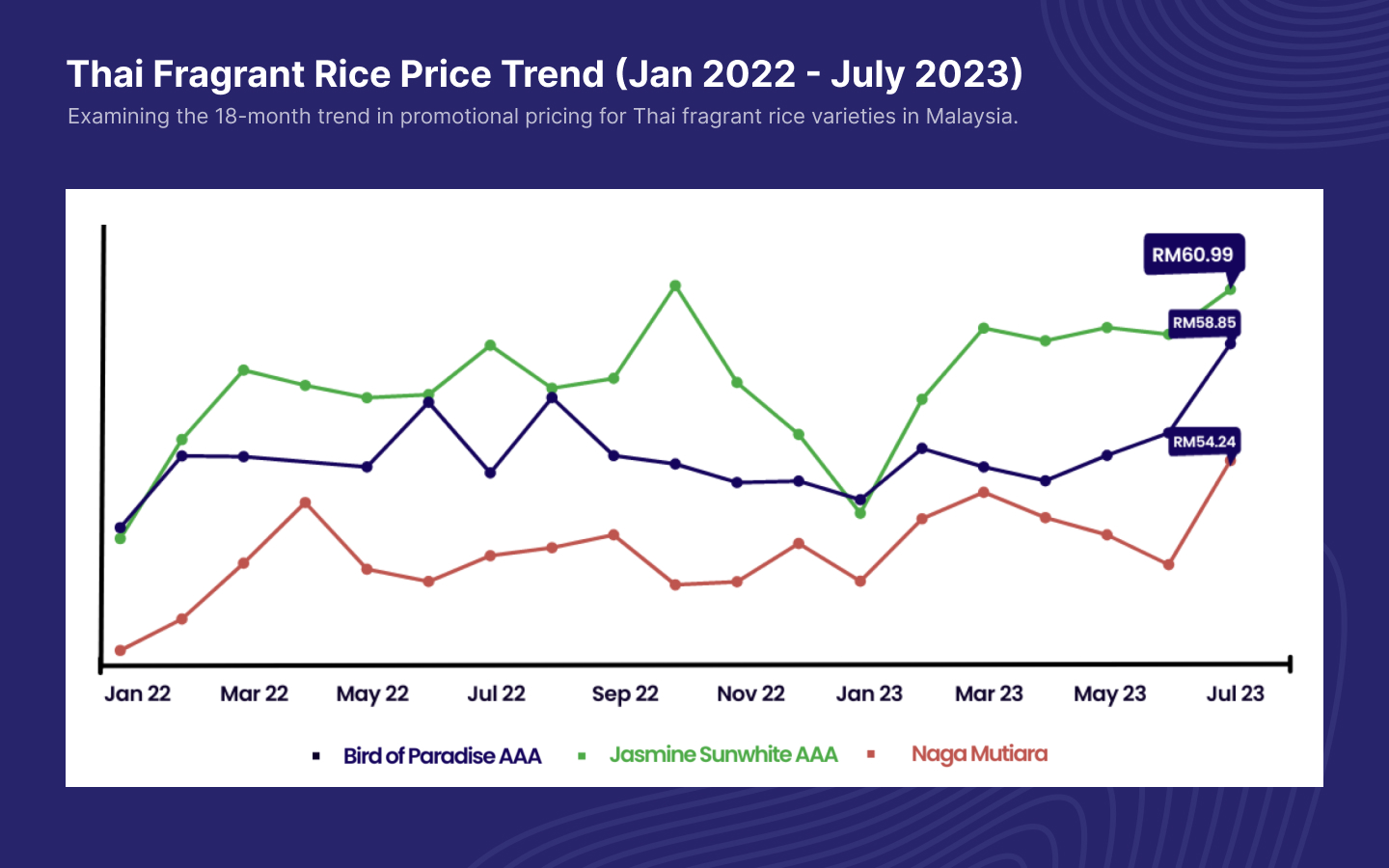 Source: MailerTrack's Average Promotion Price Jan 2022 - July 2023
Jasmine Sunwhite AAA
In 2022, the promotion price of Jasmine Sunwhite AAA increased steadily, reaching its peak in October. However, it dipped slightly at the beginning of 2023 due to the Chinese New Year festive season, only to rise again, culminating at RM60.99 in July. Overall, its average promotion price in 2023 was 2.31% higher than in 2022.
Naga Mutiara
Naga Mutiara remained stable throughout 2022, with a gradual increase. In 2023, it hovered between RM50 and RM52, with a significant spike in July. The yearly average promotion price in 2023 was RM51.73, a 3.57% increase from RM49.94 in 2022.
Bird of Paradise AAA
Bird of Paradise AAA had a consistent promotion price in 2022 and 2023. fluctuating between RM54 and RM56 throughout 2022 and the first half of 2023. However, July 2023 saw a marked increase.
Conclusion
In summary, the promotion pricing of rice products in Malaysia exhibited volatility during the period, influenced by various factors such as supply chain disruptions, climate-induced harvest reductions, and currency fluctuations. Businesses should monitor these trends and adjust their strategies accordingly to navigate the changing market conditions.
Find out more